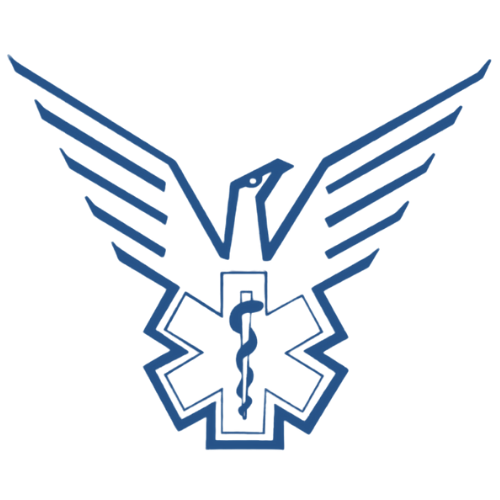 Created By:


Freeborn Fitness & Holistic Healing


Thank you for giving Freeborn Neck Protocol your valuable attention. We are excited to become part of your journey! Please click the Soaring Eagle to the left should you wish to visit www.Freeborn.Fitness where you will be able to reach John 'Freeborn' Welch for private 1:1 coaching anywhere in the world via Zoom or in Jacksonville, Florida.
Disclaimer
Although results will vary, we promise you the only way these protocols work is when you work the protocols with massive belief in your capacity to self-heal.


Freeborn is not a Doctor and will not diagnose or treat any condition, therefore we will not make any medical claims.


Our clients tell us they have been able to successfully address chronic pain in the neck, shoulders, back, hips and more.


Our clients tell us they have successfully eliminated chronic migraines, TMJ, neuropathy and witnessed an increase in mental / emotional well-being.
Why are You Here?
You have the heart of a self-healer or are open to learning how to become a self-healer.


You seek to eliminate pain and/or increase performance.


You have attempted numerous solutions with limited progress.


Either your neck is jacked-up or you instinctively realize your cervical spine is a huge piece of your musculoskeletal struggles.
How is FNP Revolutionary?
This is the only program in the world that teaches you how to activate and integrate your Ligamentum Nuchae (LN) to function optimally with your intrinsic kinetic chain and fascia network.


In short, this course will tap into your natural super powers.
What is the
Ligamentum Nuchae?
Humans, like fast quadruped animals, have a massive tendinous and ligamental structure that runs from the occipital protuberance at the back of the head down to C7, with attachments at every cervical vertebrae.


Essentially, the Ligamentum Nuchae is the sail of your musculoskeletal sailboat.
Freeborn Neck Protocol Overview
John 'Freeborn' Welch
The Backstory
Casted Infancy


I was born with clubbed-feet and, from 6-18 months of age, wore two bar-connected casts from mid-foot all the way to my upper-thighs.
I was forced to crawl, walk and sleep while casted.
Although I do not consciously remember this situation, I can feel it etched into my deepest musculoskeletal patterns.
Little Old Lady
At 7-years old, I was standing with one foot atop the other while waiting to checkout a few books inside Walworth Public Library.
All of a sudden, a little old lady grabbed my arm and swung me around while pointing her crooked finger in my face.
"Young boy, she exclaimed, you are going to wreck your ankle standing like that...my nephew stood like that for years and now he is in therapy!"
My first thought was, "who is this crazy old lady?!"
Then, as soon as I realized I wasn't in danger, I deduced, "she's right, if I stand like that all of the time it would become a problem."
You see, I had chronic knee issues at the time, so her message was heard loud and clear.
From that moment forward I became more and more focused upon the power of self-observation. (and, the rest is history.)
Insights with Jerry
Jerry is a colleague of John inside the CHEK Institute along with being an insightful human being. His primary reason for pursuing FNP was a reported "log jam" located at C7-T1. To learn more about Jerry and his amazing talents, checkout www.BiohackingTruth.com.
The Pain


Wandering Symptoms


Even though my knees were an overriding concern throughout childhood, the shinsplints I endured from 7th through 9th grade were preciously painful, wow.


This is where I began to dial-in strategies of cause-and-effect at a higher level and, in hindsight, can clearly understand why my shins freaked-out during my tween years.
Kill Anything That Moves


I loved, loved, loved playing high school football...at least the parts I can remember.


Fortunately, I was good enough to never leave the field and saw a bunch of action.


We would be in the huddle when I began to feel confused and, upon moving into position I would turn to Marty and ask, "what's the call?"


He would say, "stand here and kill anything that moves!"


It would take another few minutes to regain clarity before realizing I played a quarter of football that I do not remember, also known as a 'blackout concussion'.


As much as the head injuries concerned me, I was more focused on the constant 'stingers', where my arms would go numb and sting multiple times per game.
Knowing what I know now, I have zero doubt my neck was at the heart of both issues and wonder what would have occurred if my ligamentum nuchae was functional.
Nobody Cares More


The longest-standing and most relentless pain has been my left wrist and forearm.


Although it was not properly diagnosed until decades later, I ripped open the fascia from my wrist to my elbow as a bus boy at a country club the summer prior to 9th grade.


The pain was excruciating at night and needed to be managed by pain-killers (or, so I thought).


I found adrenaline allowed me to use my left arm while playing football, yet felt helpless at night, to the point where I developed numerous compensations in order to cope with the pain.


After a decade my hand became extremely atrophied and my wrist lost significant range of motion.


I set my first Doctor's appointment in many years at the age of 24 and immediately received a proposal for surgery.


I asked, "will the surgery stop the pain?"


The Doctor laughed and said, "I have no idea...it might make the pain worse."


Although I did not appreciate his laughter, I immediately thought, "nobody cares more about my pain, than me".


It took me about 6-months to turn off the pain and stop the Aleve addiction, plus another few years to open up the wrist range of motion.


There is no better example of pain being a guru in my life considering I learned countless lessons from the wrist injury.
Insights with Stephanie
Stephanie has an amazing spirit and strong capacity to read energy. Her primarily reason for pursuing FNP was longterm chronic sacroiliac joint and hip pain. To learn more about Stephanie and her wonderful gifts, checkout www.StephanieKraft.com.
The Solution


Serendipitous Discovery
The summer of 2018 I developed neuropathy throughout my arms and legs, particularly into my right hand.


This issue had been swirling in and out of my life for quite some time, especially since I traumatically injured my right shoulder a few years earlier.


As luck would have it, I was performing quite a bit of red light therapy and had plenty of time to experiment with movements while lying flat on my back.


I began to engage my 5th point of contact (the head) into the floor and, 45-minutes later, stood up with zero neuropathy and a brain that felt crystal clear...euphoric, even.


The next day I continued to feel amazing and, while preparing dinner, was shocked to feel the ligamentum nuchae sticking out from my cervical spine.


Initially, I was concerned that I may have damaged my neck, yet quickly eliminated such an idea considering my neck had never felt better and my 85% recovered shoulder jumped to 100% overnight.


I had to break a number of traditional rules en route to this discovery, particularly the time variable. It was at this point that I became consumed by 'yes' and 'no' signals.
Not Impossible
My initial reaction when I first learned of the ligamentum nuchae, and still feel like this today, is why in the world is this ligament the best kept secret of the human body?


For the first two years after I unleashed primal spinal intelligence, I didn't teach the protocols to anyone and almost considered these patterns 'un-coachable'.


Ultimately, I never taught FNP to my Chicago clientele because we were focused on other aspects of fitness, yet I would use my hands to activate their ligamentum nuchae on a case by case basis.


Although my clients loved the bodywork, we would all have been much better off if I simply taught them how to hit the floor, FNP style.
Insights with Kyle
Kyle has a passion for regenerative health and bioenergetics. His primarily reason for pursuing FNP was a recent ankle and contralateral knee injury. To learn more about Kyle and his efforts to make this world a better place, checkout https://www.facebook.com/kyle.a.trautmann.
The Future
Your Super Power
I am convinced that to unleash the ligamentum nuchae is to awaken a primal, spinal intelligence.


Dr. Daniel Lieberman of Harvard University is of the opinion the nuchal ligament (western term is devolving from the human species due to lifestyle factors and footwear.


Where the good doctor recommends we run barefoot in an attempt to restore proper function, Freeborn Neck Protocol is built our earliest developmental activations in life.


If you have a desire for improved spinal function and the capacity to focus with intention and intension, FNP is for you.


The ligamentum nuchae, in many ways, is the most primal of all structures within our anatomy. To tap into this massive sail-like ligament will take your body and mind to the next level.
Chronic Neck Pain & Poor Posture
"I had previously had been a regular client of John Welch and always respected his knowledge and dedication to those he works with.
Recently, I developed neck pain related to working on the computer and posture.
I recalled how John emphasized the importance of the neck and spine and decided to reach out.
I was thrilled to reconnect with John through Zoom and found our sessions to be convenient and beneficial.
After a few sessions and practicing John's principles of spine health my neck pain resolved!
I would strongly recommend John Welch to anyone looking to improve their spine and overall health."
Dean Tsarwhas MD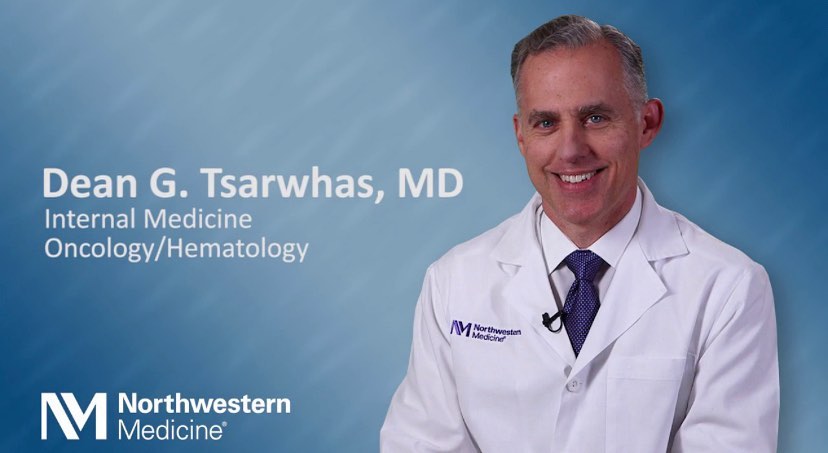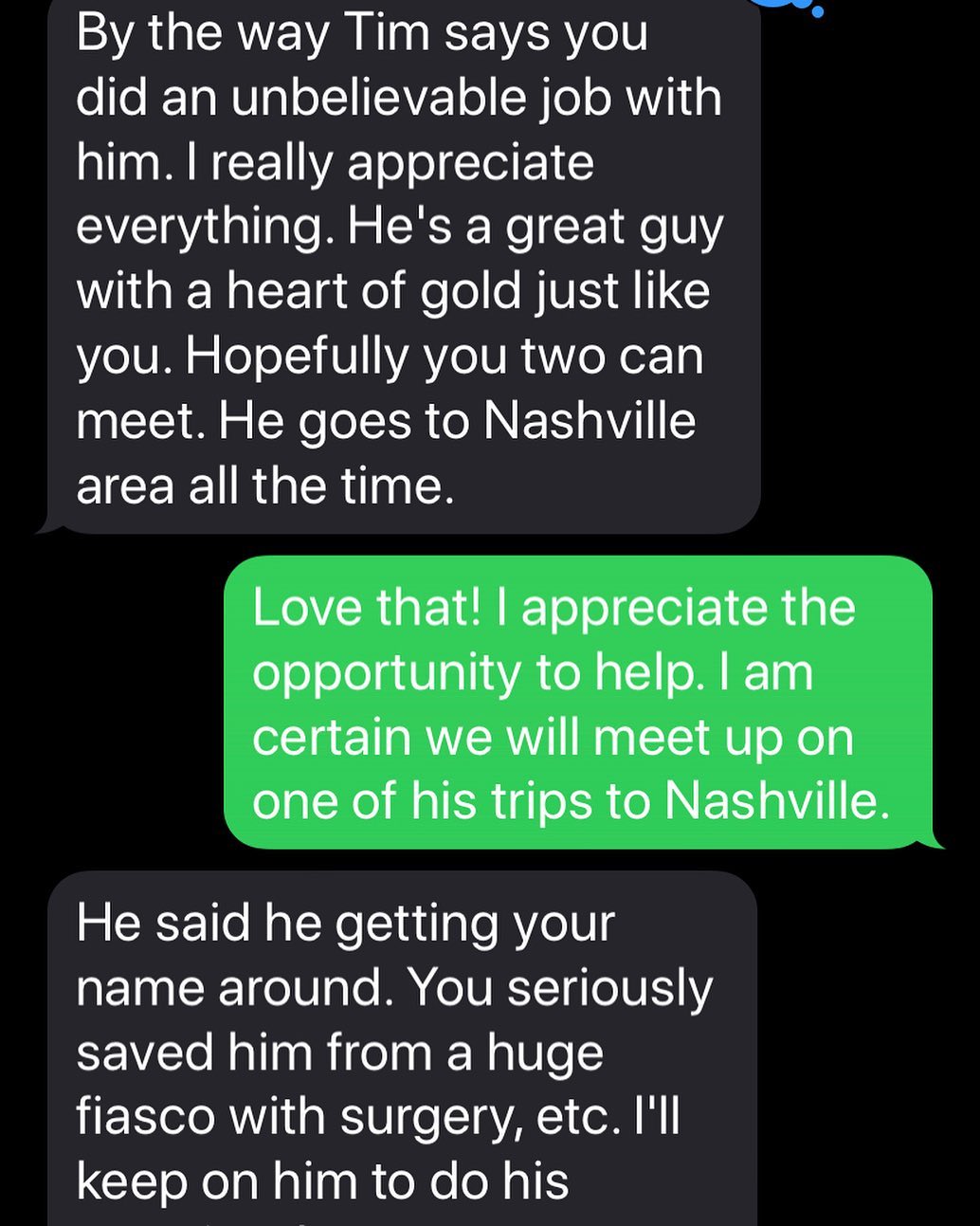 Chronic Neuropathy
Throughout Right Arm & Hand
When a lifelong friend sends his good buddy your way seeking to avoid surgery for neuropathy, and you deliver, it feels amazing!!!
Cranial Cervical Instability
& Chiari Malformation
Anyone who's coached with me knows I am detail-minded, galore, when teaching Freeborn Neck Protocol.
I ask a lot from your nervous system for optimal execution of these patterns because results matter.
Please enjoy some early feedback from one of our pre-launch online course participants as they navigate through our private FB group.
Note: this person just enrolled yesterday.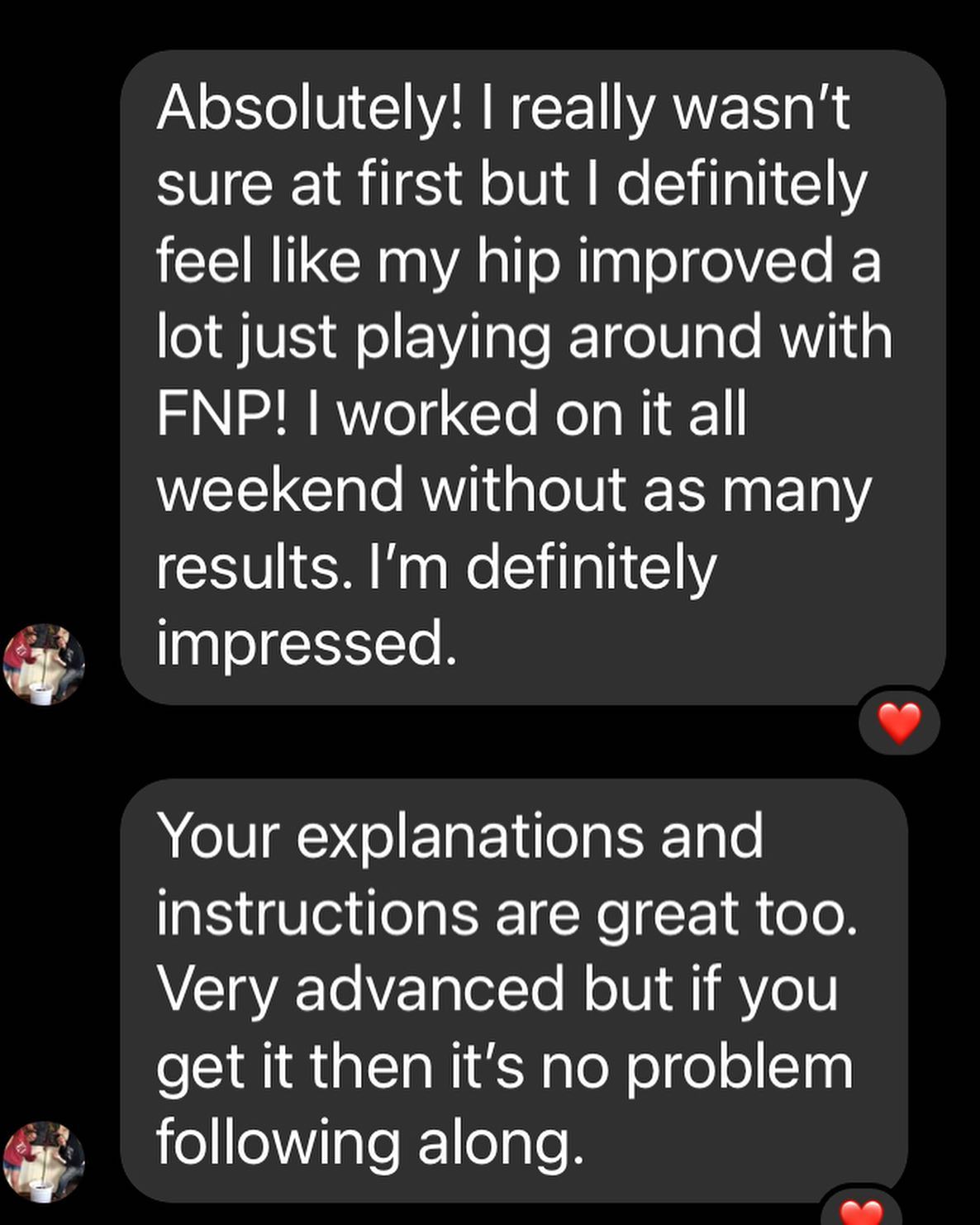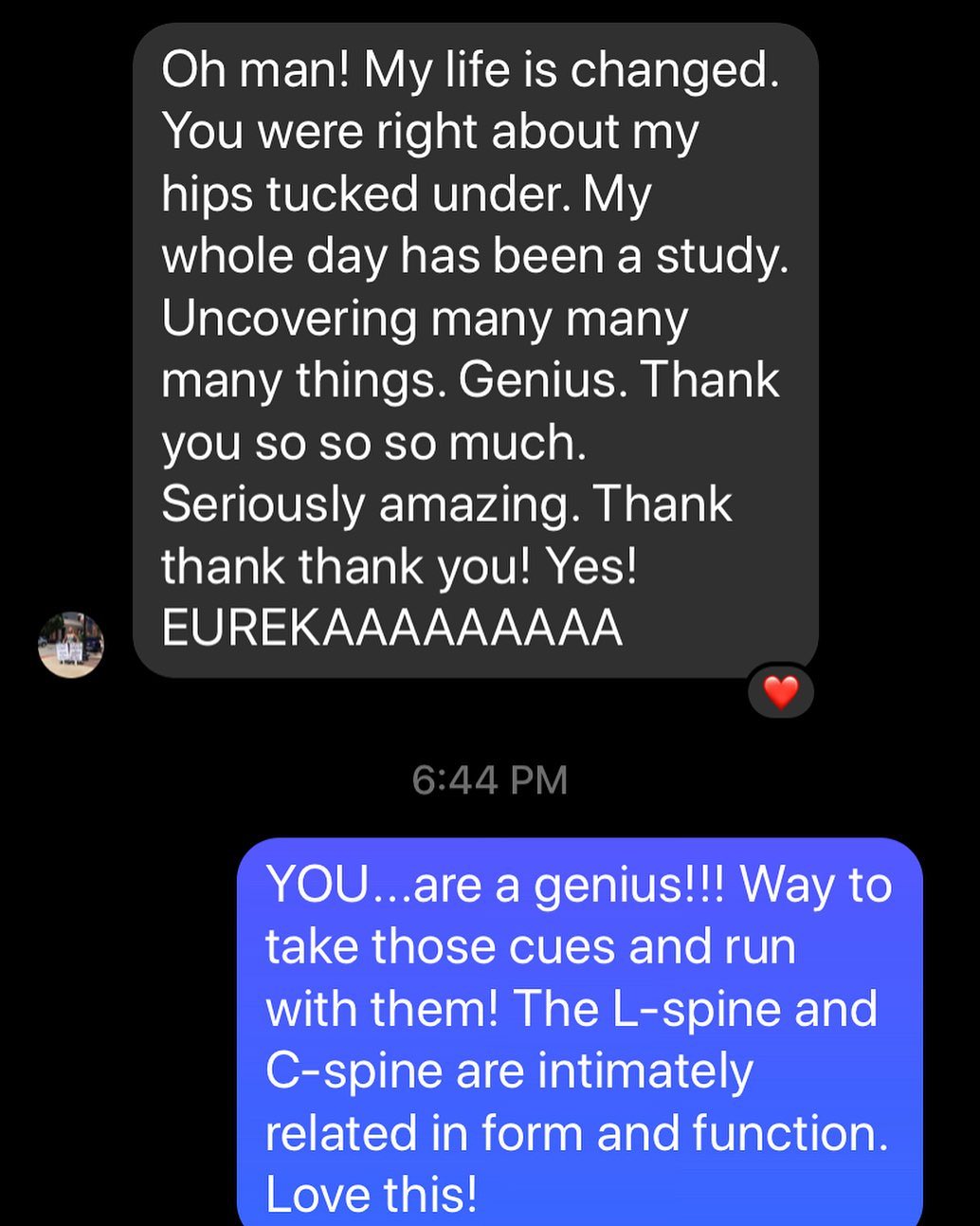 Chronic Pain Throughout
Upper Back & Neck
This fantastic woman is an accomplished athlete with a foundation in yoga.
By the time we reach the third appointment customizations become our primary focus.
We instill protocols, not cookie cutters.
In short, the client and I listen to their body and uncover whatever key elements need to become modified.
In this situation, even though she wasn't feeling any pain in her hips / low back, I encouraged her to revamp the behavior of her lumbo-pelvic region.
For this conscious warrior, she noticed a profound impact immediately.
A Highly Respected CHEK Professional
I am so GRATEFUL!
For three years, I have been battling a "logjam" in my neck and shoulder area of the spine. C/6-T1. My c/7 had shifted over my T/1 and caused a major dysfunction and annoying clicking and pain.
I had done everything I know to keep it at bay. I saw good results, but had reached a stalemate in progress.
You see that ligament running down the back of my neck?
That little bastard wasn't doing his job!
Three weeks ago, I began a neck protocol. 30 minutes a day. It's a genius program to rehabilitate stabilization mechanisms of the cervical spine.
The "logjam" has cleared. I can't believe how effective and simple this protocol was.
Consequently, everything else falls into place much better. Sleep, digestion and energy have gone from great to MINDBLOWING!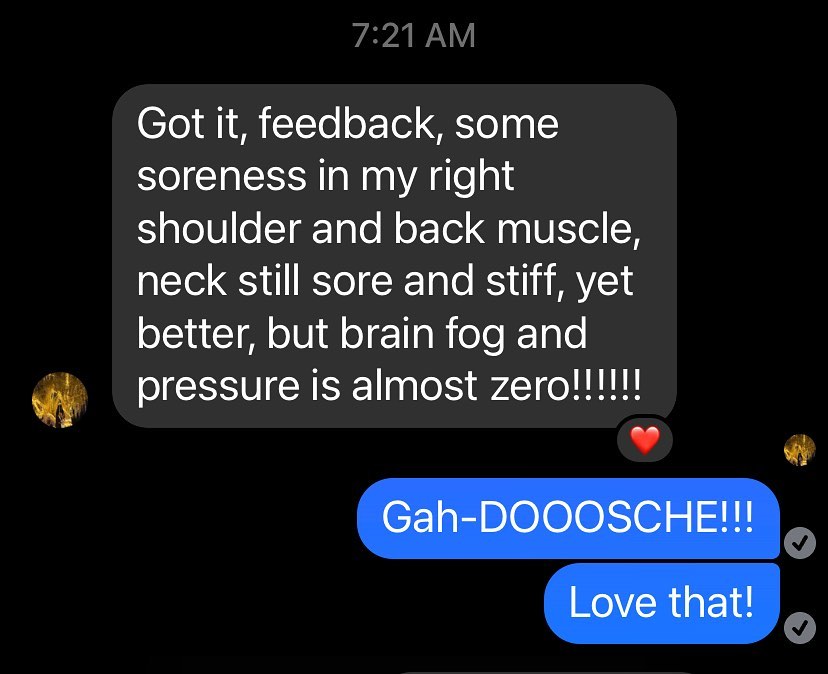 Chronic Cranial Pressure & Brain Fog
Like most of the people who choose to hire John, this person has a history of trauma that has resulted in chronic neck pain.
They have spent years seeking solutions and have seen various degrees of success, yet the brain fog and cranial pressure have been unrelenting.
We performed FNP 'day-one' the night prior and this text was the update early the next day.
I am fortunate to spend my time with the best people on Earth and Christina Jackson emulates this fact.
This video footage was edited from our 4th and final session together.
Christina, upon the recommendation of her husband (Nathan), hired Freeborn Fitness to help her address chronic musculoskeletal pain throughout her body, particularly her neck.
Seven months following the completion of our coaching relationship, I asked Christina if it would be ok to share this video.
Here is her reply:
"Use it!!! I seriously use this protocol MULTIPLE times a week and Nathan often does it, too.
The fact that we have the ability to identify even the smallest of changes in our body and retrain and strengthen them through this FNP is honestly so freeing.
I swear to you, you CAN NOT put a price on this type of knowledge because it is life changing. It's permanent, reusable knowledge. It addresses so much of the strain and pain that people deal with on such a regular basis. Pain that most consider a "normal" part of life.
Since when should chronic pain ever be considered normal? Treating the symptoms of those issues with pain meds or even a chiropractor visit, doesn't prevent them from reoccurring or allow them to improve.
I don't hype up something that I don't fully support and while I think each individual will have different experiences with this, I do think that the vast majority (if they are consistent and going in with good energy) can benefit tremendously.
You've got gold, John.
Price it accordingly and let everyone else see it's value.
For the record, since incorporating your protocol and addressing mineral deficiencies, I'm down 20lbs, have zero pain waking up, get better sleep and have more productive workouts and I have virtually no anxiety.
I've had horrible anxiety my entire life and it was worsened by chronic pain and fatigue (which your protocol helped address). When Nathan notices a change or I feel any pain, I'm straight to it and immediately better."
Prefer Private 1:1 Coaching?
If you would rather develop a one-on-one private coaching relationship with John 'Freeborn' Welch, click here to schedule a discovery meeting.


You will be able to share your story and lock arms with Freeborn from anywhere in the world via Zoom.